Immediate results to aid in your pet's care.
At Creekside Animal Hospital, our in-house laboratory is equipped with advanced technology that allows us to conduct a comprehensive range of diagnostic tests with precision and efficiency. This ensures that your pets receive prompt and accurate treatment. We strive to provide quick turnaround times, and most tests can generate results in mere minutes, eliminating the need to wait for external laboratory results. You can trust us to provide fast and accurate answers when your pets are unwell. Our ultimate goal is to help your pets recover quickly and effectively.

Additionally, we offer wellness labwork services to young, healthy pets and senior pets.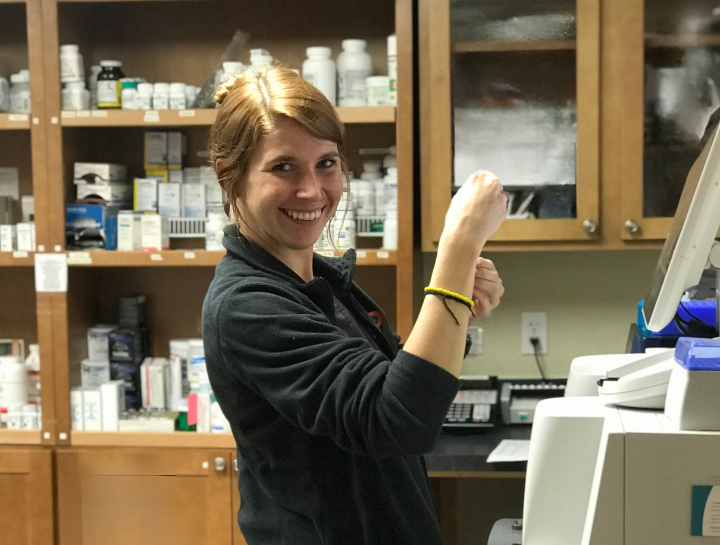 Why do we recommend wellness labwork for all of our patients?
It helps identify subtle changes in your pet's blood values over time, which would be difficult to identify without having your pet's individual baseline values.
It aids in identifying diseases before they start exhibiting symptoms and when they are at the most treatable stage.
It serves as a pre-anesthetic for any surgical or dental procedures that may be required.
It allows us to make sure that the safest medications will be prescribed for your pet's well-being.
Call us at (281) 351-8387 if you have questions about whether your pet could benefit from in-house lab work.